So excited about Zach's performances with the UK Opera Theater in Lexington, Kentucky. Toi Toi Toi!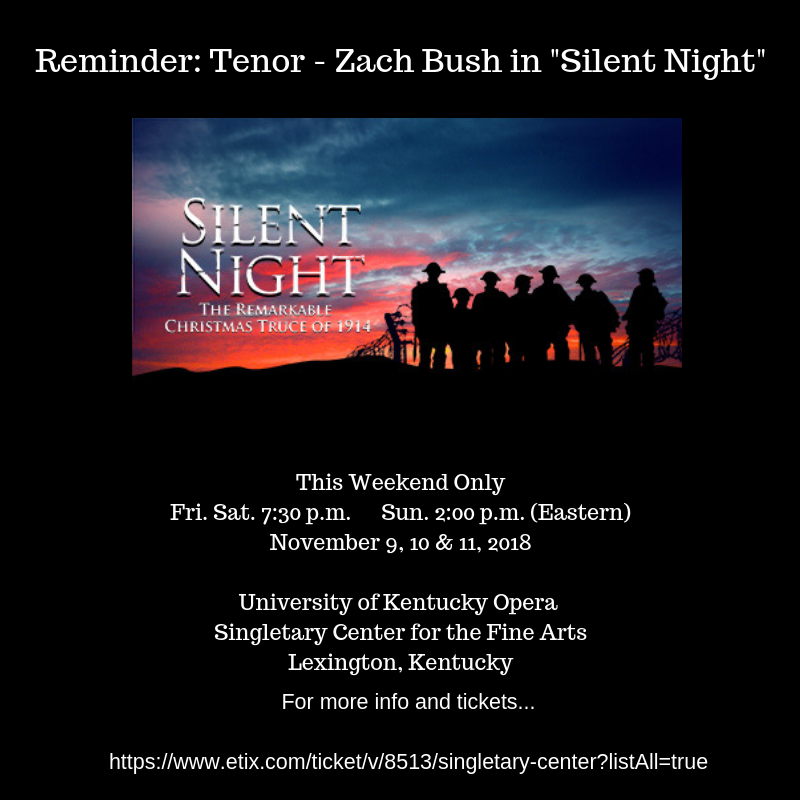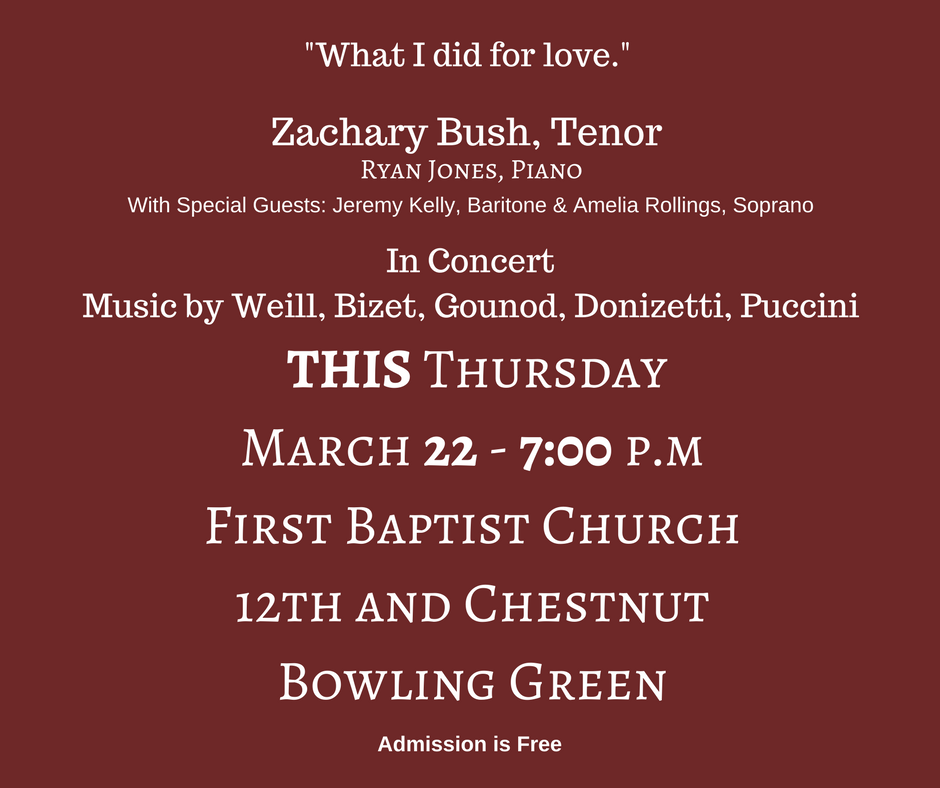 Zach's recital has come and gone and what an amazing evening that was!
His voice soared throughout the vast space of First Baptist Church with some of the most beautiful and natural tenoral sounds you could ever wish to hear. He worked so hard on this program and it completely paid off. Nothing but good times ahead for Zach and we are getting started on the next projects right now!