This page is in honor of my Grandmother Margie Bandy
All the things you are – in memory of Margie Bandy
If you have photos with Margie that you would like posted here, please send them to [email protected]. She lived a rich life and touched so many people. Thanks! Timothy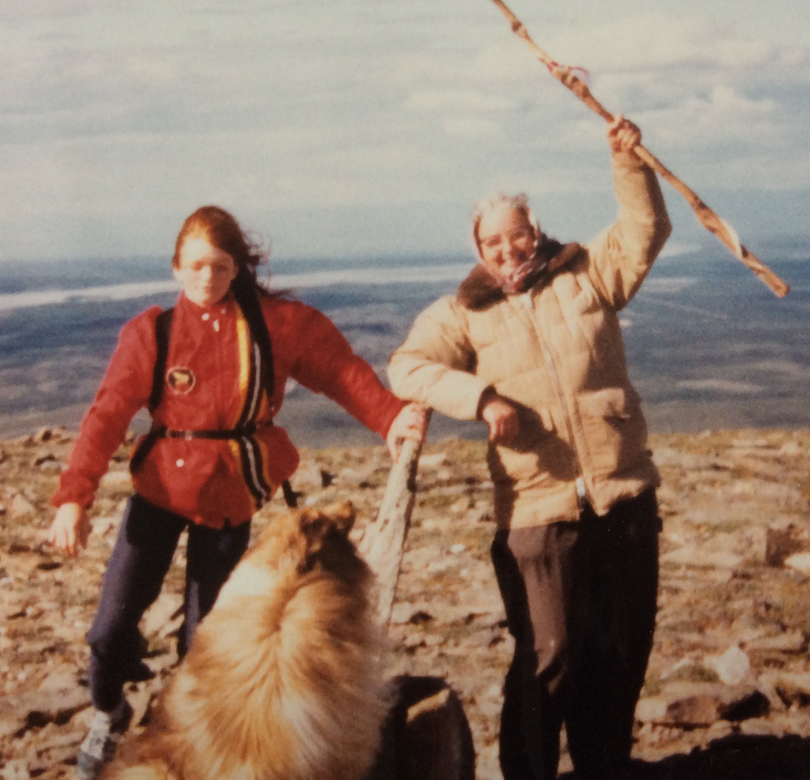 ---
Marjorie Rachel Hoffman Bandy – Obituary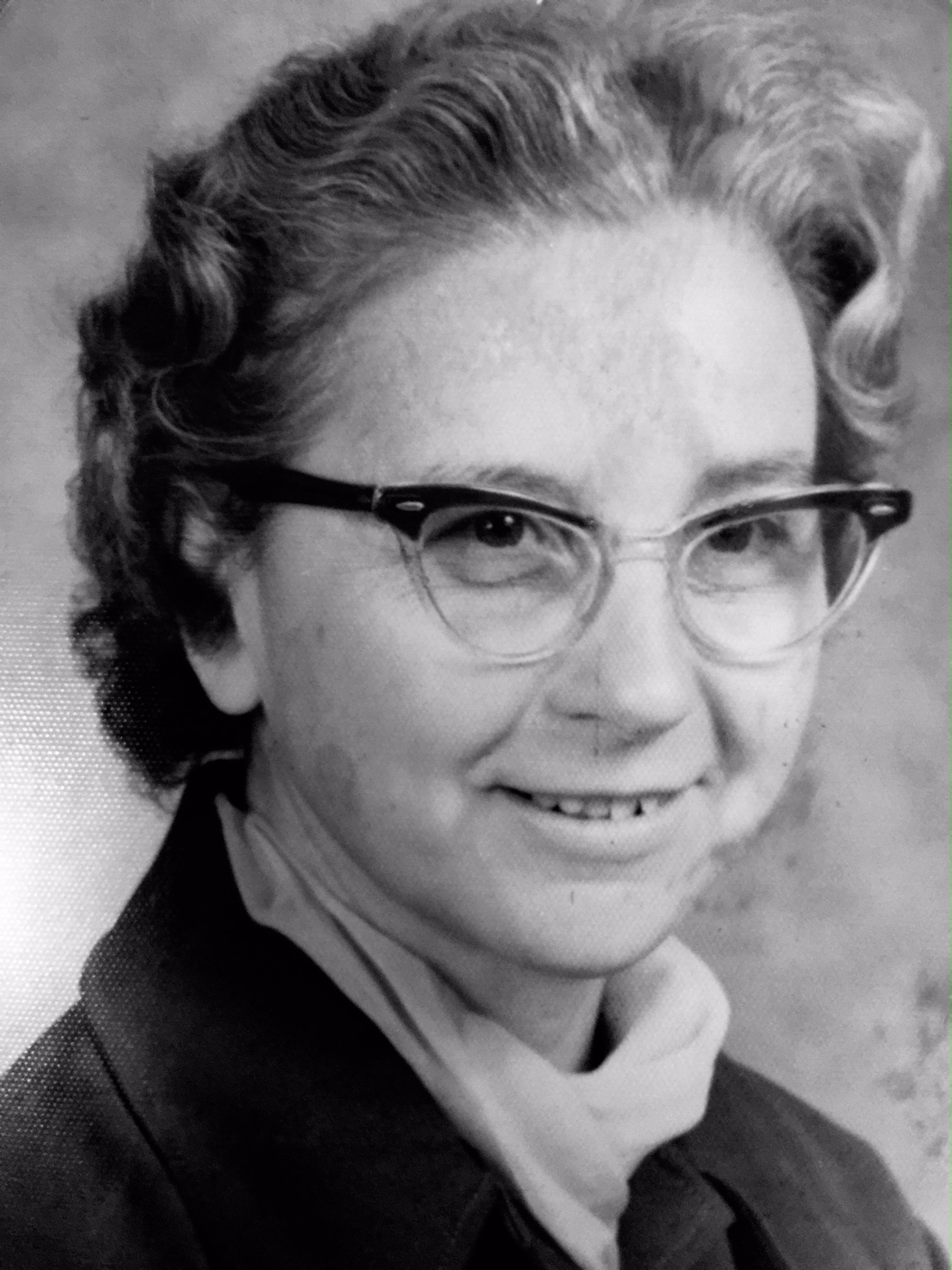 Delta Junction, Alaska – Marjorie Rachel Bandy (Hoffman) 96, died of natural causes in her home in Delta Junction, Alaska on Sunday morning August 12, 2018. She was born on October 3, 1921 in Oakland, California.
Mrs. Bandy was a beloved woman who was fiercely independent and possessed incredible strength, humility, wisdom, humor and kindness. She served as an elementary school teacher in Delta Junction for 27 years. Her gift of making children feel loved and accepted was marked by her fun nature and positive spirit. In a recent newspaper interview she was quoted as saying, "I taught school and loved it."  Indeed, love was her trademark.
She was a member of Clearwater Baptist Church, serving many years as a Sunday School teacher marked by her famous Felt Panel Board which she used to illustrate her classes.
Mrs. Bandy loved animals, especially her horses and dogs. She was a passionate lover of nature, respected all living things and cherished hiking with her dogs and riding horses with friends and relatives through the trails behind their home. As a proud Alaskan and she was eager to show it to anyone who visited.
Mrs. Bandy graduated from the Oakland High School, California and from San Francisco State College (Salutatorian) with a degree in Education. She served in the United States Navy as a WAVE (Women Accepted for Voluntary Emergency Service) during World War II.
She and her husband of 64 years, Carl Bandy, were married on May 11, 1945 in Santa Rosa, California in the former First Baptist Church, known as the Church of One Tree, because it was built out of one Redwood tree. As the step-mother of Carl's daughter, Patricia, Mrs. Bandy raised her as her own until Patty's high school graduation in 1954 during the difficult years that followed when they moved from California, to New Jersey and then to Lake City, Iowa where she also taught school. Later she and Carl would host several foster children making a special difference in the lives of many.
Carl and Margie moved to Kotzebue, Alaska in 1958 when he got work with the Civil Aeronautics Authority (now the FAA). She taught in Kotzebue and Northway for several years before she moved to Delta Junction in 1963 to teach where Carl followed in the spring of 1964, a time marked by the great earthquake. She and Carl stayed in Delta Junction until their deaths.
She is survived by her Niece Jeanne Bruce, who devotedly cared for her during her final years and her husband John Bruce, : Nephew Mark Mayo, Nephew Ken Mayo and his wife Cheryl Mayo and Lisa Mayo; Step Son-in-Law, Robert E. Simpson (Patricia Bandy Simpson); Step-Grandchildren Robert Mark Simpson and John Timothy Simpson; Great Granddaughters Caitlin Simpson Tucker, Mallory and Hannah Simpson.
She was preceded in death by her husband, Carl Goldman Bandy (d.2008), her Step-Daughter Patricia Burnette Simpson(Bandy)(d.2018): her sister Eleonor Mayo (Hoffman), and her parents George Hoffman and Euphemia Mary Hoffman (Dukich).
The Memorial Service for Mrs. Bandy was held on Saturday, August 25, 2018 at 10:00 a.m. in the Clearwater Baptist Church, Clearwater Road and Remington Road, Pastor Glen C. Cotton presiding. She will be buried in the Rest Haven Cemetery in Delta Junction following the service in a private ceremony.
The family of Marjorie Bandy requests that memorial donations be sent to Clearwater Baptist Church, ℅ Pastor Glen C. Cotton, P.O. Box 907, Delta Junction, AK 99737.
Arrangements are through the Legacy Funeral Homes and Cremation Services, 415 Illinois Street, Fairbanks, AK 99701, (907) 456-5566, www.legacyalaska.com. This obituary and other information about Mrs. Bandy can be found at that website and also at timothy-simpson.com/about-2/margie/ where you can add to her honor with your input.
---
(Timothy Simpson: August 20, 2018, Bowling Green, Kentucky)
---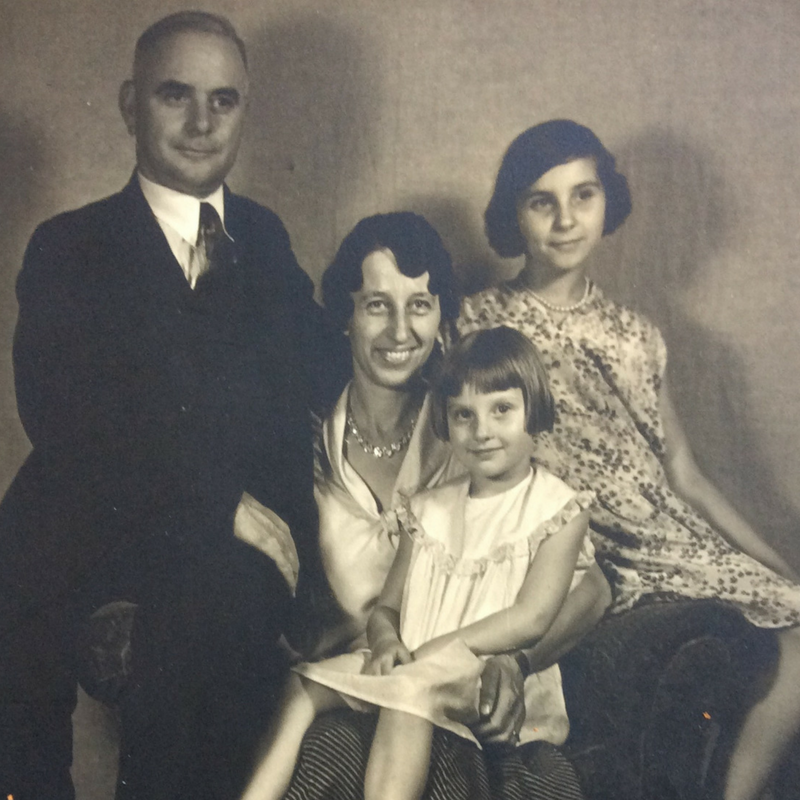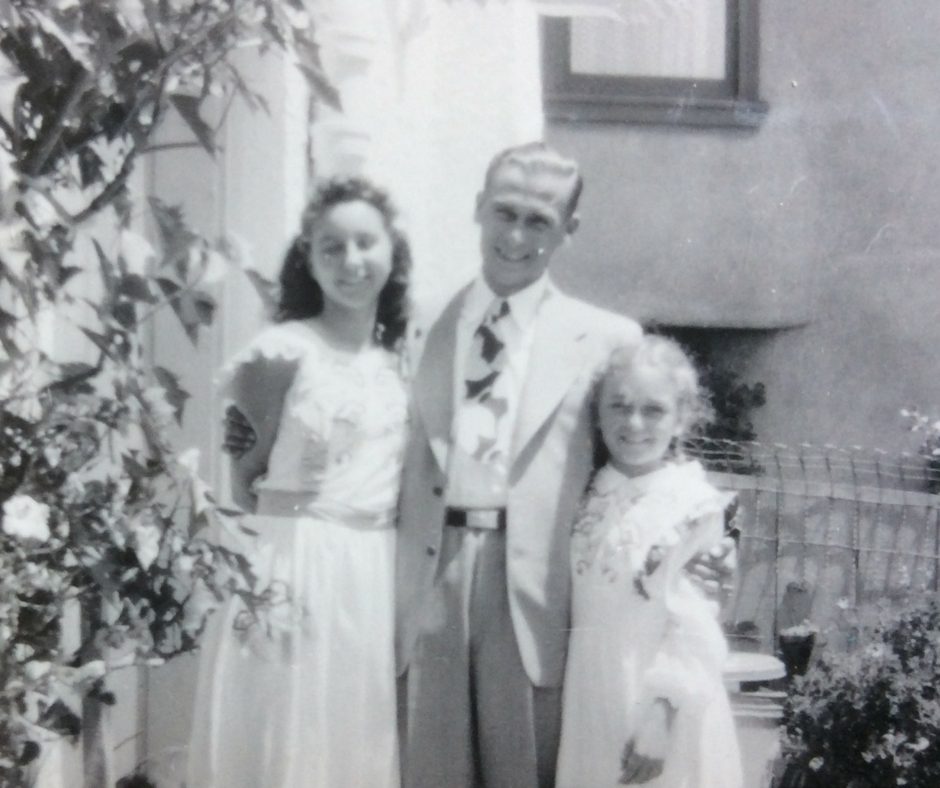 Carl and Marjorie Bandy with daughter Patricia Bandy.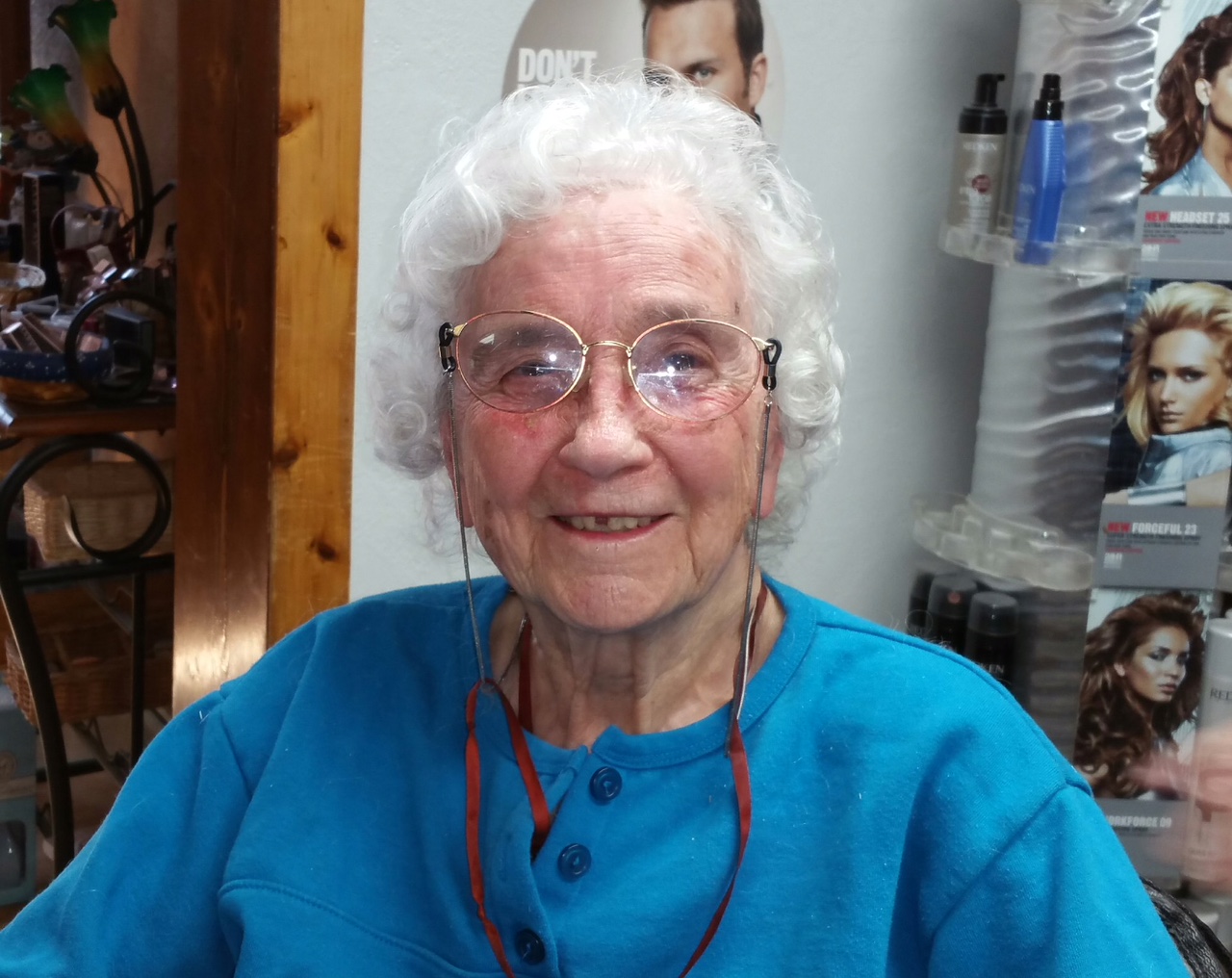 A Story – By Margie Bandy