Donations in Memory of Patricia B. Simpson
My mother requests that a donation be sent in lieu of flowers to one of the following charities.
Any donation is greatly appreciated.
Links are at the bottom of the page.
Thank You.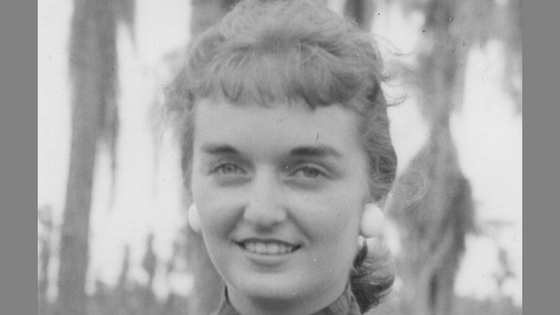 Mom was not a fan of having pictures taken of her and the last portrait we have with just her was taken about 40 years ago. We chose this picture because it was the portrait of her that best represents the way we remember her even as she become older. It is a natural picture and shows best the expression she usually had as she looked at you. All of the others we have are rather stilted. I never thought of Mom as being old. If you spoke with her on the phone she sounded very young and her thoughts were usually youthful and positive. This is around the age when she met my father.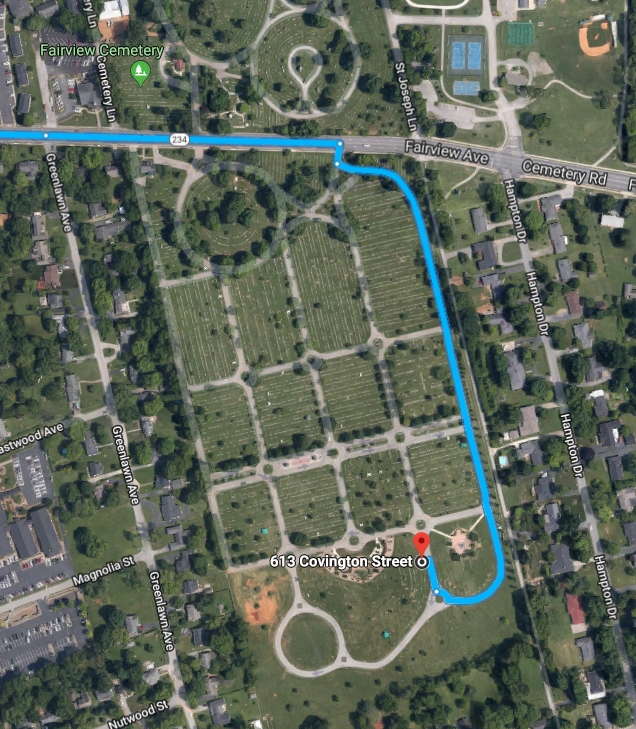 ---
Patricia Burnette Simpson (Bandy)
Bowling Green - Patricia Burnette Simpson (Bandy), 81, of Bowling Green, Kentucky, died in her home on Thursday, January 11, 2018 after a lengthy illness. She was born in Orlando, Florida, on May 28, 1936 to Carl Goldman and Dorothy (Barger) Bandy, both of Scottsville, Kentucky.
She was preceded in death by her father, Carl Bandy (2008). Also preceding her in death was her dear mother, Dorothy Bandy, and sister Laura Jo Bandy. (1940)
She is survived by her husband of 60 years, Dr. Robert E. Simpson of Bowling Green, Kentucky, and two sons Dr. Robert Mark Simpson and wife Julie Simpson (Wallace) of Martin, Tennessee and John Timothy Simpson of Bowling Green. She is also survived by her three granddaughters: Caitlin Tucker (Simpson), Mallory Simpson, Hannah Simpson, all of Martin, Tennessee and by her stepmother, Mrs. Marjorie Bandy of Delta Junction, Alaska.
Patricia's humble and cheerful life was centered around the people in her life. She was a wife and mother first and managed the family with all of her heart. She applied her ample organizational and management skills in the cause of her family's health, security and well being. She deeply cherished her dear friends throughout her life.
She wants to acknowledge the loving care of her stepmother Margie Bandy, Margie's parents the Hoffmans in Oakland, California, and all of those who cared for her during the difficult times of her childhood following the death of her mother while her father served in the Navy in World War II and the Korean War.
During those years of uncertainty she attended schools in Orlando and Haines City, Florida; Oakland, California; Moonachie, New Jersey and graduated in 1954 from Lake City High School in Lake City, Iowa. She later graduated from the Central Technical Institute, specializing in Airlines Communications in Kansas City, Missouri.Her working career began with National Airlines in Jacksonville, Florida before being transferred to Washington D.C to work as a Radio Operator in the Radio Communications Division. She was elected as the Secretary-Treasurer for the National Airlines Communications Union in Washington and acted as a representative for all airlines communications employees.
After 3 years in Washington D.C. she met her future husband and moved to Louisville where she worked at M I C while attending Nazareth College. When the family moved to Bowling Green, she served as a secretary for Graduate Extension at Western Kentucky University. At the University of Alabama she was the secretary/assistant to the Psychology Department Head in support of her husband's doctoral studies before returning to Bowling Green to work as secretary for the First Baptist Church.
Volunteer work included being secretary for Volunteer Services at the Medical Center. As a member of First Baptist Church she volunteered as a Sunday School teacher for 3 year olds, taught the University Training Union and Couples II Sunday School classes with her husband, and sang in the Sanctuary Choir. She also served as church organist at Kenwood Baptist Church in Louisville.
In lieu of flowers Patricia requests donations to be sent in memory of Pat Simpson to Hosparus of Bowling Green, KY: Clearwater Baptist Church, Alaska, P  O Box 907, Delta Junction, AK 99737: Lottie Moon Missions; or the Salvation Army of Bowling Green.
She requested a private service for the immediate family in the Fairview Cemetery, Pastor Greg Wallace presiding. Johnson-Vaughn-Phelps Funeral Home is in charge of arrangements.
---------------------------------------------------------------
1. Hosparus of Bowling Green, Kentucky
Click here to donate to Hosparus.
Make sure to check the box under Memorial Information to specify donation.
---
2. Clearwater Baptist Church
c/o Pastor Glenn Cotton
P. O. Box 907
Delta Junction, AK 99737
Please send a check to Mom's mother's home church in Alaska.
---
3. Lottie Moon Missions
Click here to go to donation page.
The "Tribute" designation is at the bottom of the webpage.
---
4. Salvation Army
Click here to donate to the Salvation Army